Ain't that America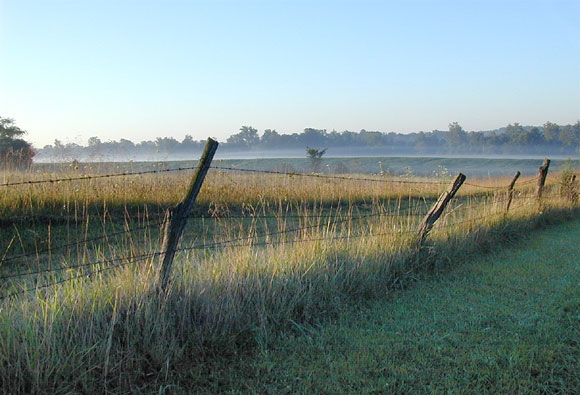 For sportswriters, the road can be a mixed bag. It can be a fun, rewarding experience or a colossal hassle. Traveling for college football is relatively stress free. There are only a handful of away games and they are usually spread out over the course of the season as opposed to being a baseball or basketball beat writer, where you're traveling much more frequently.
I enjoy hitting the road, especially when it brings me to places I've never been. Indiana falls into that category. I did go to Notre Dame three years ago when Yale went out for a two-game hockey series. But this is my first opportunity to see the heartland. So my preconceived vision of what Bloomington came mainly from John Cougar Mellencamp music videos from the 80s and the movie
Breaking Away
.
When I touched down in Indanapolis after my flight from LaGuardia, got my bags and hopped in the rental car to make the 1-hour drive south to Bloomington, I was encouraged to turn on the radio and immediately hear Mellencamp's "Pink Houses". It was sort of like reliving those old MTV videos as I drove down Indiana State Road 37, checking out endless miles of farmland and little mom-and-pop businesses that occasionally sprouted out of nowhere with names like "The Plaster Shak".
This was exactly what I imagined. Upon crossing the Bloomington city line, I kept a keen eye out for Dennis Quaid driving around town in a souped up '68 Nova with Daniel Stern and Moocher sitting in the back seat as IU students pointed, laughed and called them Cutters. I was also hoping to see a goofy looking blonde-haired kid racing 18-wheelers on his 10-speed bike and pretending to be Italian.
Alas, I didn't see them. Maybe that was because the weather in Bloomington is downright nasty right now...pouring rain, thunder and lightning for the last few hours. The forecast calls for more of the same tomorrow, so it could be unfavorable offensive conditions for the Huskies and Hoosiers.
A little later, as I was driving around looking for a restaurant that wasn't too busy, I listened to the Indiana University student radio station's college football show. Let's just say the guys hosting the show, students, by the way, aren't too encouraged with the Hoosiers. They were absolutely killing the team for scheduling Division I-AA Southern Illinois last weekend, then losing to them at home. IU supporters had anticipated a 4-0 start (tomorrow's game with UConn included, of course). They mentioned how IU coach Terry Hoeppner was in the press box last weekend -- just three days after brain surgery -- for the Southern Illinois game, and that the team embarrassed themselves, Hoeppner and the school. Needless to say, their expecations heading into tomorrow are considerably lower. They are expecting a small crowd and praying the Hoosiers don't lose again.
I'll check in again tomorrow pregame. I'm going back out to look for Jackie Earle Haley and a few Cutters.